Benefit from free, onsite business support from the expert team at The EpiCentre. From connecting you to the right people, reviewing your business strategy and signposting you to available investment, we're here to help.
Strategic business planning
Business growth workshops and masterclasses
Oxford Innovation network
Strategic business planning
Business growth workshops and masterclasses
Oxford Innovation Space network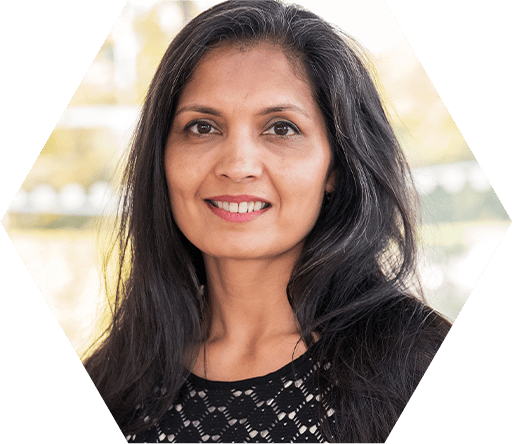 Meet our Innovation Director
Babita Devi is a serial entrepreneur with over 25 years' experience from a broad range of industries. She is the founder of two start-ups and has lectured on Entrepreneurial Marketing at the Lord Ashcroft Business School and Lincoln University. She is currently coaching ventures at the Judge Business School (University of Cambridge) and is a mentor for Barclays Eagle Labs. Babita works with companies to commercialise their products and services; help make connections to support growth and coaches business owners' to step into a progressive version of what the business needs as it expands.
Call and mail handling so you can focus more on what's important.
Here to help with everything from strategy to financial planning.
Collaborate with peers and access exciting new markets.
A likeminded business network passionate about technology.
Oxford Innovation Space has developed GROWTHmapper™ to help high growth businesses achieve their ambitions. This digital diagnostic tool consolidates over 20 years' experience of nurturing successful high growth businesses and is used to model your business for future growth.
We have proven results in raising funding and we even manage our own Angel Networks. We can help you identify the right funding for your business and connect you to finance providers. For over 30 years, we have developed many corporate relationships which could just give you the leg up you need.
Amazon Web Services Partner
Oxford Innovation Space is one of 160 official Amazon Web Service Partners worldwide, which means that you may be able to benefit from free support packages. This can include up to $10,000 of AWS credits and $1,500 of Business support.
Our Oxford Innovation Network strives to be at the forefront of business support and what we can offer our entrepreneurs, so we have a range of tools and insights to provide your business with the support it needs to achieve your goals. As well as the support of our helpful team, virtual and socially distanced events and the business support tools we've invested in for our centres, we also offer extended network resources, including financial advice and growth planning.
Being part of The EpiCentre means you can tap into our wider network, which has big benefits for your business. You'll be invited to events and development sessions run by our partners, and you'll get fast-tracked introductions to companies you want to connect with, because we know them already. Working together really does make great things happen.