Space to think, space to grow
Rent a private office at The EpiCentre in Haverhill, Suffolk (near Cambridge). With all-inclusive rental agreements, flexible workspace and dedicated business support, you will have everything you need to help your business thrive.
Private space that works for you
Our thriving innovation centre offers purpose-built office space available to rent with as little as one month's notice.
Rolling monthly contracts mean you aren't tied in.
Purpose-built office space ideal for 3 – 13 people.
Surround yourself with a likeminded network.
Flexible space that grows with your business.
24/7 secure access allows you to work whenever.
Rent private office space at The EpiCentre for 3-13 people and benefit from flexible terms, onsite business support and all-inclusive space.
Our serviced office space packages are tailored to you and your business. We offer flexible workspace which can grow with your team, and our centre team are always on hand to offer support.
When you join us, you join a hub of ambitious people with a passion for science and technology. Surround yourself with a likeminded community, build collaboration and attend networking events.
If you're a larger tech company looking to connect with the brightest minds around, regional office space based here will help to fast-track your network.
Contact our centre team on 01440 782 100 to have your questions answered or book a tour.
The EpiCentre is a really brilliant office space to establish or grow your business, with a personal touch that always makes you feel welcome. The space is very clean and modern with great facilities and a cafe/breakout area in the main reception. The facilities are great, but it's Kelly, Babita and the team that make this such a wonderful office space to work in. They are very professional and always go above and beyond to help. We have benefited hugely from their support – both with PR, mentoring and making connections. I can't recommend the Epicentre enough."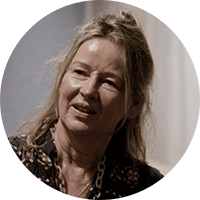 Sarah Norman, Co-Founder, Augmentive.io
As the CEO of two businesses – Roadfill and Yellow Kiosk, it's convenient to have them in the same location so that I can rapidly transition from one to the other. I was able to keep them together due to The EpiCentre Haverhill's novel professional approach to establishing mutual agreements, cultivating business partnerships, exchanging experiences and just feeling at home. I'm delighted to have The EpiCentre in our neighbourhood since it demonstrates your commitment extends beyond major cities."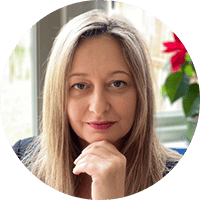 Christie Raptaki, Founder & CEO of Roadfill and Yellow Kiosk