From
connecting you to the right people,

reviewing your business strategy and signposting you to available investment, we're here to help.
As well as incredible workspace, our mission is to help you grow with inclusive onsite business support. Whether you are just starting out, growing your business or an established company moving to the next level, our dedicated Innovation Director is there at every stage of your journey. From initial business planning to managing day-to-day operations and everything in between, our dedicated team of experts is here to help you succeed. We can also connect you with our community of like-minded entrepreneurs who share your passion and commitment to succeed, which means you have a network and support along the way. Your success is our priority – we're here to support you at every step.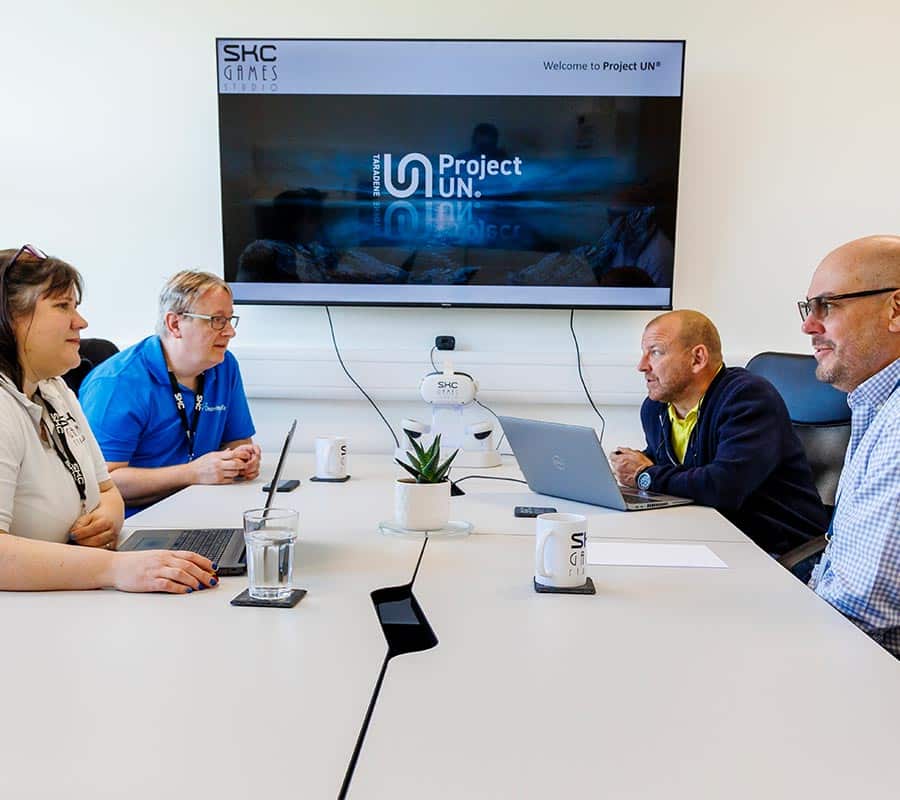 Oxford Innovation has developed GROWTHmapper™ to help high growth businesses achieve their ambitions. This digital diagnostic tool consolidates over 20 years' experience of nurturing successful high growth businesses and is used to model your business across multiple areas for future strategic growth.

Beauhurst is a searchable database of the UK's fastest-growing businesses, along with the funds and accelerators that back them.
Oxford Innovation Space has a subscription to the Beauhurst platform, which allows us to track 32,000+ companies across the country, from early-stage start-ups to established scaleups.
Using Beauhurst we can find comprehensive information on customers' competitors, comparable companies, sources of funding and grants.

Oxford Innovation Space has an exciting partnership with Leading Edge Only (LEO), the world's largest Global Innovation Platform.  Operating in over 120 countries, LEO connects innovative fast-growth start-ups & scale-ups to corporations seeking the latest innovative technologies, products, services or expertise – corporates such as IBM, Fujitsu & Walgreens Boots Alliance.
This is a free service for those customers who are seeking to get their solutions and expertise in-front of major corporations.

Oxford Innovation Space is one of 160 official Amazon Web Service Partners worldwide, which means that you may be able to benefit from free support packages. This can include up to $25,000 of AWS credits.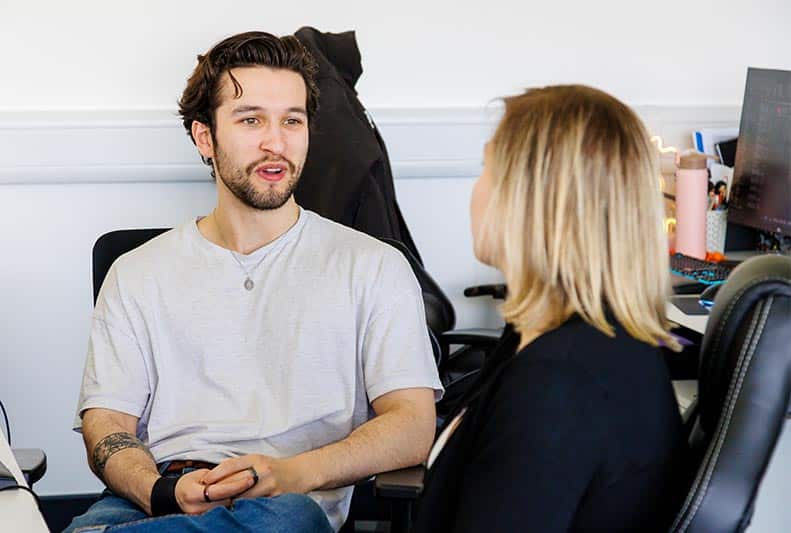 For start-ups and early-stage businesses, The EpiCentre is the place to be.
Being an expert in your field doesn't necessarily mean you're an expert in business. That's where we come in. Our business support team provides free, personalised 1-2-1 business coaching to help you turn your ideas into a lucrative venture. We'll help you with strategic business planning. marketing strategy, financial planning – including raising investment – and all the essential elements needed to get your business off the ground.
Accelerate Business Growth
Ready to scale up your business? Expand your team and find new avenues for growth with the support of our experienced business strategists.
As a business owner, it can be challenging to juggle growth and development whilst still trying to run your company. Innovation planning, talent management, leadership and financial management are crucial aspects that are essential to the growth of any business; we specialise in helping businesses like yours to develop and execute strategies, taking a whole-company approach towards achieving your long-term goals, align your team and drive success. Together, we'll help you create a roadmap for growth.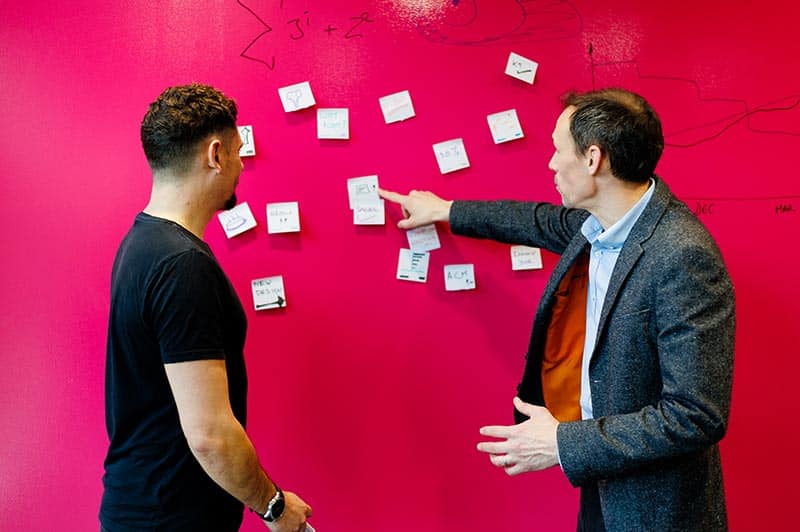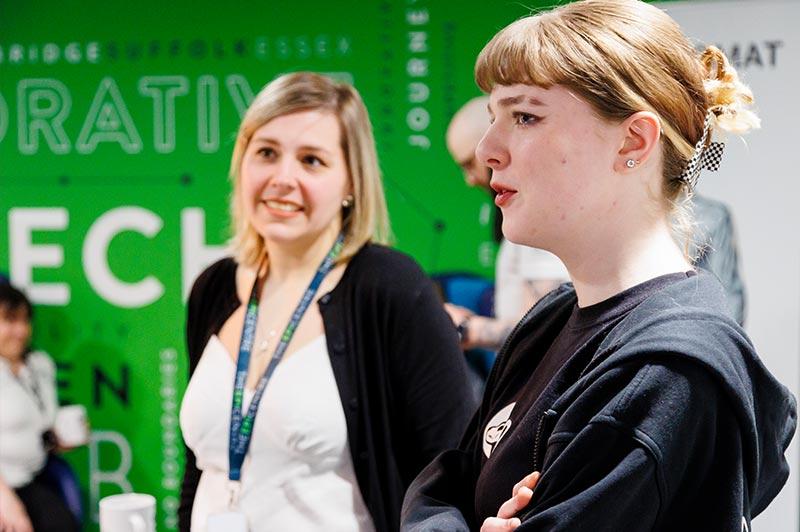 Being part of The EpiCentre means you can tap into our wider network, which has big benefits for your business.
You'll be invited to events and development sessions run in-house and by our partners, and you'll get fast-tracked introductions to companies you want to connect with, because we know them already. Working together really does make great things happen.
There's more – if Gary can't help, he can facilitate access to our network of innovation directors, all of whom have different skills and experience, so there's bound to be someone that can help with a particular challenge or question.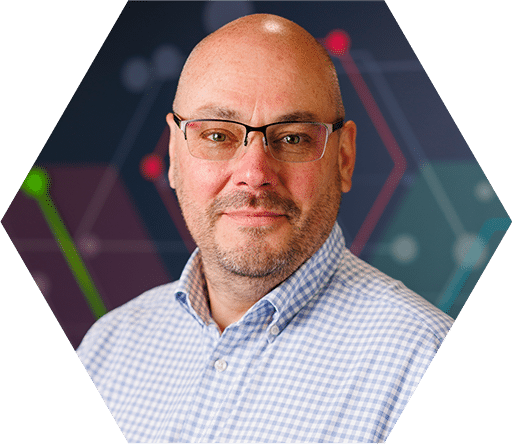 Meet our Innovation Director
Looking to take your business to the next level? Our Innovation Director, Gary Jennings, is here to help. He's an expert in driving growth, revenue streams and innovation, helping SMEs succeed in both the UK and international markets. He's worked with former Fortune 500 global organisations through to building his own SME. He's supported government departments on international growth strategies, served as a Digital Innovation Fellow for the University of Plymouth, and is a trusted non-executive director within the NHS. Gary continues to run his own business too so understands the pressures and needs in the real world. With his extensive regional, UK and international network, Gary keeps his focus on the driving revenues whilst managing the bottom line to drive your business forward. Let's grow your company together.
Being part of the Oxford Innovation network means that we can offer our entrepreneurs a range of connections, knowledge and infrastructure, and countless opportunities to help you achieve your goals.
Founded by The Oxford Trust to provide support to science, technology, and knowledge-led early-stage companies
The largest operator of innovation centres in the UK – we have 35 years of experience of running spaces and places to support SMEs and entrepreneurs
Our clients are universities, research and major science site owners, public sector, private investors and charities
We deliver a range of objectives: support to high-growth SMEs and spin outs, on-going revenue and financial sustainability, economic development, jobs growth, profile, and business engagement
Access to Beauhurst – a searchable database of the UK's fastest-growing businesses
One of the largest Angel Investment Networks in the UK
Access to active investors who can add value to early-stage companies, in addition to capital
Seven investment showcase events every year so that selected companies can meet potential investors
Access to support and tools from Oxford Innovation Finance
Ready to grow your business?
Be at the centre of an inspiring and ambitious science and technology community. Be at The EpiCentre.