The EpiCentre in Haverhill has launched the Haverhill Business Network as part of its networking programme to reach out to both the business and local community.
The Haverhill Business Network meets on the third Thursday of every month, from 9-10.30am enabling small and large businesses in the area to network with each other and to share each other's experiences for their mutual benefit.
As part of the event a guest speaker gives a short address that could cover any aspect of developing a business whether it is growing the customer base, ensuring profitability, dealing with employment legislation, or staff training – the list of topics is almost endless.
At the inaugural May event 27 businesses came along to hear David Jackson from the New Anglia LEP kick the meeting off with advice on growing businesses.  
Andrew Bell, Centre Manager at the centre says: "It doesn't matter whether the participants are already occupiers of the EpiCentre or are based in Haverhill or the surrounding region, the idea is that we all learn from each other's experiences.
"Invariably, small businesses do not have the financial resources to invest in specialist management consultancy advice and, in any event, may benefit just as much from hearing how other businesses have met these challenges," adds Bell. The next Haverhill Business Networking event is on the 19 July.
 It's not just about networking, but community support as well, so The EpiCentre is starting a series of sessions called Wellbeing Wednesdays where both occupiers at the centre and the wider community are welcome to attend. The first series of seven 90-minute sessions is designed to help women who struggle with menopausal symptoms and is being given by Kelly Mepham, a women's sports coach and PT, specialising in hormones and women's health.
To book either the networking or any other events attendees should register online at:  Upcoming Events – The Epicentre (epicentrehaverhill.co.uk)
And, exclusively for occupiers at The EpiCentre, there is a monthly "Meet The Neighbour" event to help build an internal community. Gary Jennings, Innovation Director says: "we wanted people within The EpiCentre to have their own space to collaborate. Each month we hold the meeting on a different floors shared kitchen space with coffee and pastries and we ask one or two of the businesses to speak for five minutes about what they do," says Jennings.
Finally, the centre is running a monthly mentoring and coaching workshop for EpiCentre occupiers called the "Firestarters Forum". It is held adopting Chatham House rules where businesses sit down to describe what they are working on, the key issues and how they can develop and support each other with Jennings providing the business support.
"it's all about the business support, making connections, the networking, helping our businesses develop and grow, doing more from a community point of view," adds Jennings, "and it is all part of our marketing to undertake internal and external activities so that, through word of mouth, people know we are here and what we can offer."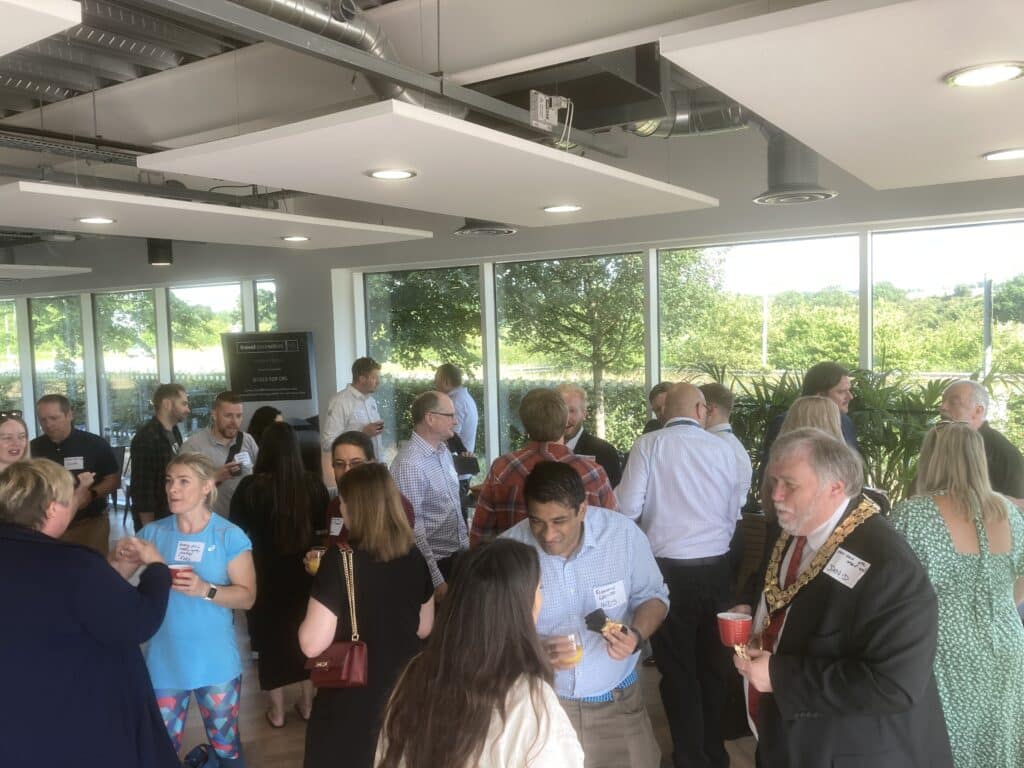 Haverhill Business Networking  – 19 July at  The EpiCentre.