Breakfast Catch up – with Julie Pauley from Innovate UK EDGE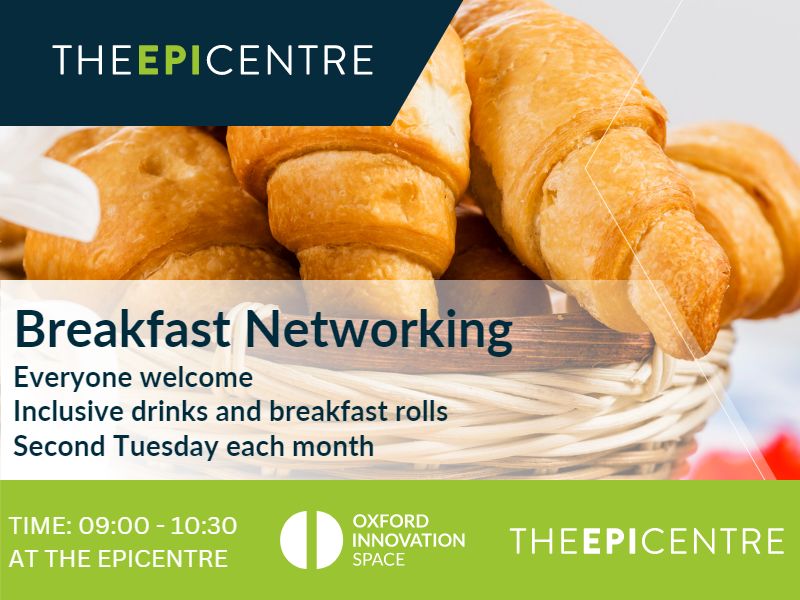 Free for all to come and join. Catch up with the centre's staff and companies in the EpiCentre.
Julie Pauley from Innovate UK EDGE joins us to talk about the opportunities Innovation UK EDGE can bring to SME's . Julie will be presenting at 09:45 for those interested in learning more about Innovate UK EDGE.
Innovate UK EDGE funded support to enable ambitious innovative businesses, with strong commercial potential to significantly improve the UK economy, to accelerate their growth and achieve scale
 Julie Pauley, Stakeholder Relationship Lead, Innovate UK EDGE
Julie Pauley has spent most of her career helping hundreds of SMEs to access a range of funded business support programmes. Whilst working as a Business Adviser she supported all aspects of business planning and, as an Innovation Adviser, helped businesses with their grant applications.
Julie has also run her own business support consultancy supporting numerous small to medium companies to engage with large corporates.
From 09:00 til 10:30am every second Tuesday of the Month