Picture taken by Russ Bennett
A world of work and opportunities has been showcased to students at Samuel Ward Academy.
The annual Aspire event was held at The EpiCentre on Haverhill Research Park last week and attracted more than 130 students who were given the chance to learn more about local businesses and the local labour market.
Assistant headteacher Kerrie Cavilla Perkins and Jacqui Singleton, careers practitioner, who organised the event said they were delighted with its success.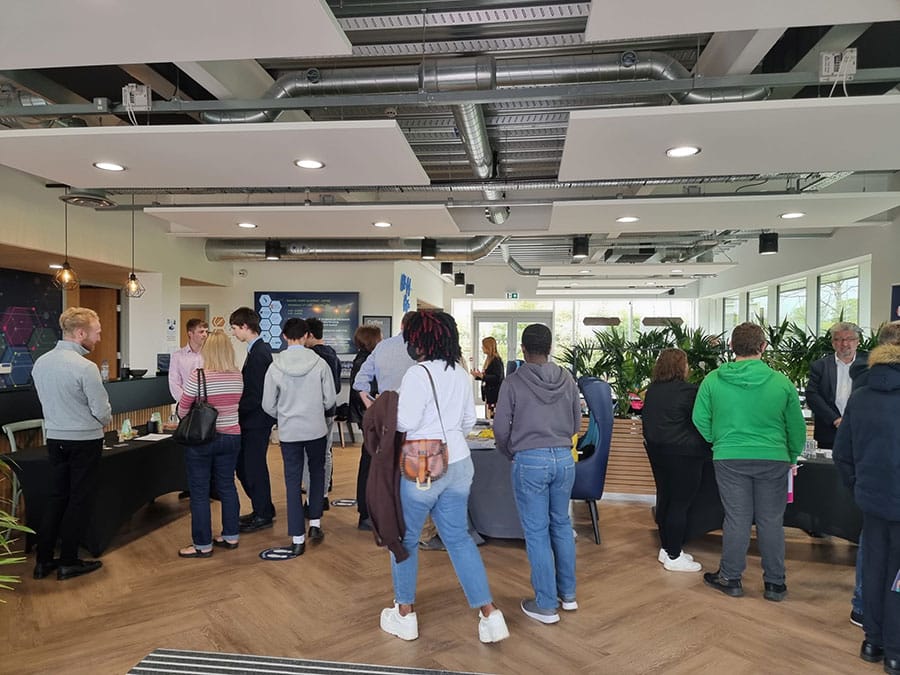 They said: "We firmly believe that every student at Samuel Ward Academy can reach their aspirational goals by working conscientiously, exploring career and higher education options and through persevering.
"The Aspire event helped support our learners towards reaching their ambitions and opening their eyes to the world of work and opportunities."
"We would like to thank Becketts Finance and Haverhill Community Care who supported the prize draw, every business that ran an awareness stall and our hosts The Epicentre."
Parents were also given the opportunity to speak to local companies while attendees were given an inspirational speech from Babita Devi, innovation director at The EpiCentre.
Kelly Boosey, centre manager, said: "We were delighted to welcome staff, students and parents for the Samuel Ward Academy Aspire Event along with so many of our regional businesses.
"The local community are welcome to utilise the facilities here along with our student population.
It was a truly engaging and inspiring event to host and we are pleased our Innovation Director, Babita Devi, was able to offer some words of advice to the next generation of aspiring entrepreneurs and career professionals."